Hotels in Verona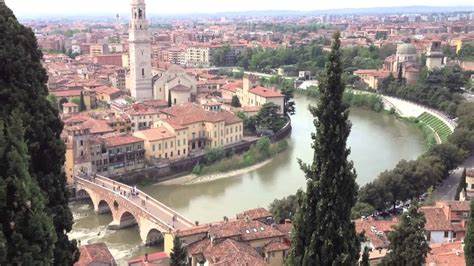 Verona is a beautiful city located in the northern part of Italy, in the region of Veneto. It is famous for its rich history, stunning architecture, and romantic atmosphere, making it a popular destination for travelers from all over the world.
One of the most iconic landmarks in Verona is the ancient Roman amphitheater, known as the Verona Arena. It is one of the best-preserved ancient Roman amphitheaters in the world, and it is still used today for concerts, opera performances, and other cultural events.
Another must-see attraction in Verona is the historic city center, which is a UNESCO World Heritage Site. The city center is filled with beautiful medieval buildings, charming piazzas, and narrow cobblestone streets, perfect for exploring on foot.
If you're looking for accommodations in Verona, there are plenty of options to choose from. There are luxury hotels, cozy bed and breakfasts, and affordable hostels located throughout the city. Some of the most popular areas to stay in Verona include the city center, the Porta Nuova area, and the San Zeno neighborhood.
Whether you're interested in history, culture, or just want to experience the charm of an Italian city, Verona is a great destination to consider.
Seven iconic Hotels in Verona:
Due Torri Hotel - Piazza Sant'Anastasia, 4, 37121 Verona VR, Italy
Hotel Gabbia D'Oro - Corso Porta Borsari, 4, 37122 Verona VR, Italy
Palazzo Victoria - Via Adua, 8, 37121 Verona VR, Italy
Hotel Milano & Spa - Via Cavour, 32, 37121 Verona VR, Italy
Relais de Charme Il Sogno di Giulietta - Via Cappello, 23, 37121 Verona VR, Italy
Byblos Art Hotel Villa Amistà - Via Cedrare, 78, 37029 Corrubbio di Negarine VR, Italy
Hotel Accademia - Via Scala, 12, 37121 Verona VR, Italy
These hotels are located in various parts of Verona, with some in the historic city center and others in nearby neighborhoods. Each of these hotels is unique in its own way and offers a different experience for travelers.